Buildings in Union Square
One Union Square South
One of the most iconic buildings in Union Square, One Union Square South is instantly recognizable for its façade, which features the 100-foot art piece "Metronome" by artist Kristin Jones. 
Not only is the building culturally significant, it is also incredibly convenient and luxurious. Just steps from celebrated restaurants, a multitude of transportation options, and a pulsing nightlife scene, One Union Square South offers studio, one- and two-bedroom apartments with unparalleled views of Greenwich Village, the Midtown skyline and Union Square's celebrated Green Market.
This dramatic twenty-seven-floor tower with an unsurpassed location is also home to exclusive amenities including a lushly landscaped rooftop terrace with BBQ grills, a grass lawn for lounging, and round-the-clock concierge service.
HIGHLIGHTS
Union Square
Union Square is one of New York City's most dynamic and convenient neighborhoods. The area provides residents with a unique combination of vintage bookstores, off-Broadway theaters, stylish boutiques, greenmarkets, fine restaurants, chic nightlife venues and more. With its local amenities and fast access to the rest of the city, Union Square offers the very best of Manhattan at your doorstep.
Dining
Lovely three-story wine bars and leisurely cafes smack in the middle of the park can only be found here in Union Square.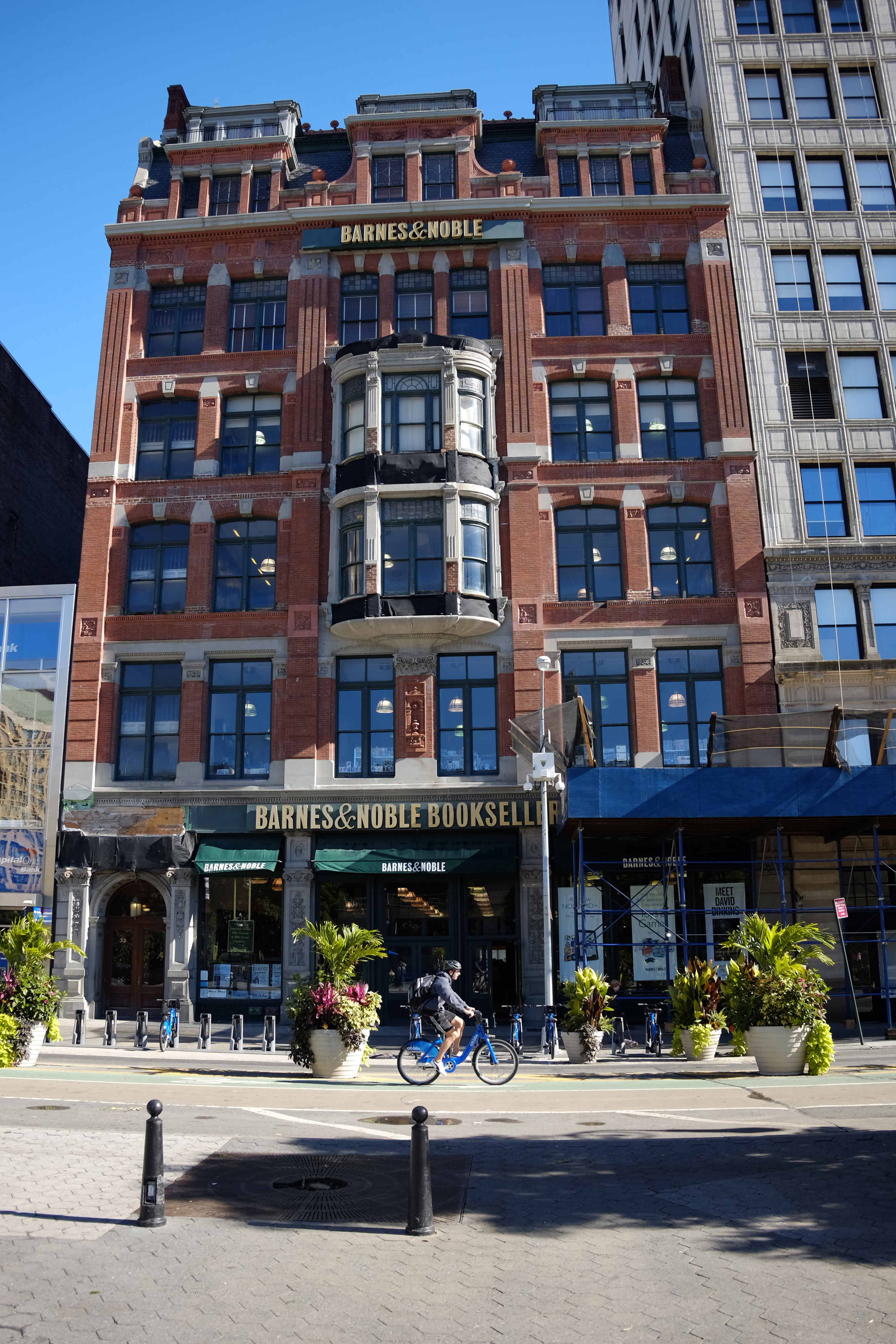 Shopping
Whether you're looking for the best yoga pants around, or the chicest ski parka to be found or the most comfortable stylish sofa you can imagine, you can find it here in Union Square.
Arts & Entertainment
Off-Broadway looms large here in Union Square, with a new show popping up all the time, and stand-bys like the legendary Strand Bookstore are right around the corner.