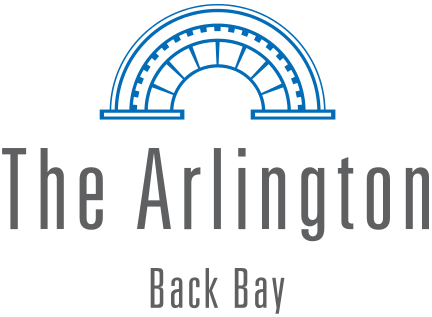 100 Arlington Street
Boston, MA 02116
THE ARLINGTON
Live in Luxury — In a Historic Landmark
Located just steps from the Public Garden, The Arlington is a historic Back Bay landmark that has been magnificently restored with contemporary finishes and luxuries. 
Offering an incomparable metropolitan rental lifestyle, The Arlington's designer apartments are impeccably appointed with the finest features, from Italian marble baths and custom gourmet kitchens to natural white oak floors, and washers and dryers in every residence.
All residents also have access to the top-notch amenity program, which includes an in-building basketball court, a private game room, a state-of-the-art fitness center and a pet spa. 
 
UNRIVALED EXPERIENCE
Well-Appointed Apartments
THE NEIGHBORHOOD
Back Bay
Boston's historic Back Bay offers an exciting dining scene, sophisticated shopping, and cultural attractions amid its quaint rows of Victorian brownstones, all within walking distance of fashionable shopping on Newbury Street and the natural beauty in Public Garden. The neighborhood's spacious design was greatly influenced by Paris' wide, tree-lined avenues, and the area also includes Copley Square and it's prominent buildings, such as the Boston Public Library, John Hancock Tower, and Trinity Church.
*Offer of 3 months complimentary rent only valid on 1 bedroom apartments for a minimum of a 12 month lease. Two bedroom apartments receive 1 month complimentary rent. The $1,500 MasterCard Gift Card offer is only valid If an application is submitted within 24 hours of your tour, and is only valid on 1 bedroom apartments on leases beginning before June 1st. Offer may be revoked at any time by Related Management Company. To be eligible, you must be a new resident and sign a lease for a market-rate unit. This offer is not applicable to short-term leases. To take advantage, you must mention the complimentary rent and gift card offers prior to signing the lease. The offer is not applicable for those who transfer within the Related Rentals portfolio. This is a one-time offer and may be withdrawn or extended at any time by Related Management Company. The offer cannot be combined with any other offers. You will receive the MasterCard gift card 60 days after you take residency. MasterCard gift cards shall not be deemed a required service or ancillary service as defined in the rent stabilization code. A MasterCard gift card will not be offered at the time of lease renewal. Note: The MasterCard gift card may be considered taxable income. You will receive a 1099-MISC in January of the following year. Offers, benefits and services are subject to change and are not an essential, required or ancillary service provided by the landlord.