Los Angeles Luxury Apartments
Welcome, Everyone
Welcome Everyone (WE) is Related's platform to develop inclusive communities where people feel welcome to be themselves at work and at home. WE believes that welcome employees invoke welcome residents, allowing us to exceed quality expectations and offer elevated levels of service.
Exceptional Service
Related's white-glove service includes 24/7 concierge, and in-home package delivery so that you can keep connected to what matters most.
Related Life
As a Related resident, you have access to one-of-a-kind experiences and events, partnerships with top brands, and insider information about the latest happenings in your city.
Choice Wellness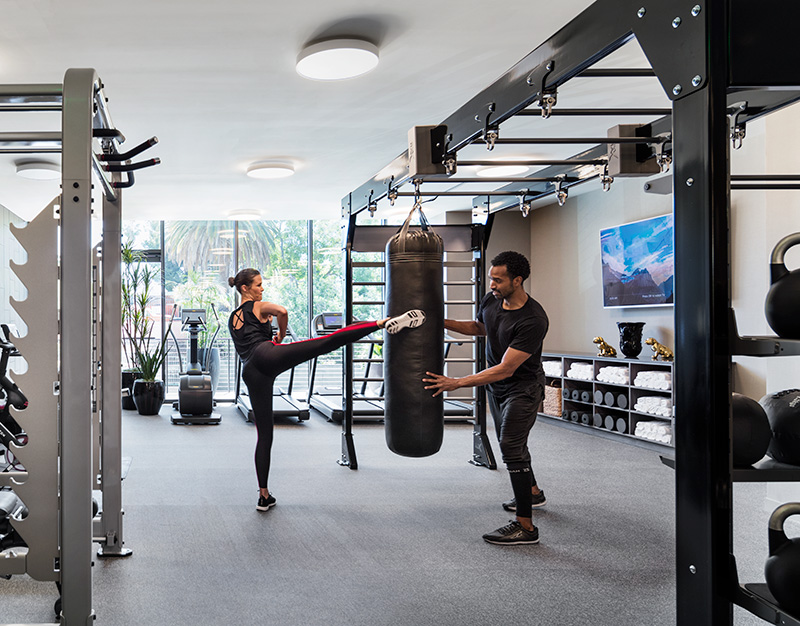 Residents have the option to enjoy savings on a variety of wellness offerings, including discounted annual memberships to Equinox. Terms and conditions apply.
Hi-Tech Home®
Related Hi-Tech Home provides the latest in technology options and services for your home. Online leasing, complimentary wifi in common areas, a selection of the best voice, video and internet services, online rent services, and access to our resident website are all included.
Partner Offers
Related's Partner Offer program is a collection of exclusive benefits and offers for residents provided by a select group of aligned brands. Our partners provide values such as discounts, premiums, and invitations to special events.