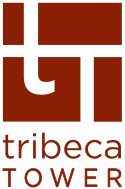 105 Duane Street
New York, NY 10007
Sign a New Lease & Receive Exclusive Access to The Atlas Club
Events. Fitness. Dining. Connection.
You are cordially invited to join The Atlas Club, a new social club for our discerning residents to meet, mingle and explore. Learn a new skill from an expert; taste a dish from a world-renowned chef; receive exclusive access to one-of-a-kind experiences.
The Atlas Club is a place where brilliant ideas and people come together and thrive.
The Neighborhood
Tribeca & Battery Park City
Thanks to good planning, Tribeca and Battery Park City offer convenient access to waterfront parks and tons of transit access. The old, restored industrial buildings that are now home to light-filled shops and pleasant cafes endear the area, and the thriving dining scene and nightlife offer plenty to explore. From brunch to an after-hours nightcap, you'll find more to do than you can squeeze into the day — or night.